Dr Sam Samartunga – Special Counsel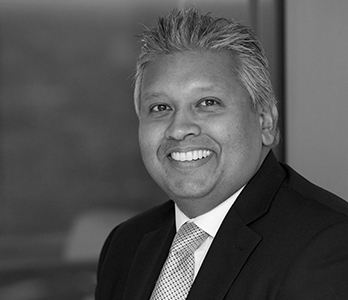 Email: ssamaratunga@theobaldassociates.com
Direct Tel: +44 (0) 7581 516 083
Mobile Tel: +44 (0) 7971 876 539
Tel: +44 (0) 20 8154 0693
Sam is a Special Counsel in the Theobald Associates team who is a dual-qualified lawyer, medical doctor and General Practitioner (GP), with a 1st-class honours degree in Immunology.
As a lawyer, Sam has nearly 20 years' experience of private practice in major London firms acting for a range of clients from start-up and entrepreneurs to multinationals.
Sam's practice focuses upon litigation and regulatory issues affecting the life sciences and pharmaceutical sectors. His expertise covers product liability litigation matters (involving pharmaceutical medicines and medical devices) and advising on various regulatory aspects of medicines, medical devices, cosmetics, foods and nutraceuticals.
Sam has particular expertise dealing with matters involving scientific or medical aspects. He deals with the medical evaluation of alleged injuries in product liability, personal injury and clinical negligence claims, together with the early assessment of the merits of claims or in reviewing medical reports.
Due to his medical and scientific background, Sam is ideally positioned to understand and add value to clients operating within by science, pharmaceutical and medical device sectors. He has extensive experience of collating, reviewing, analysing and summarising scientific literature (journals, clinical trial studies, dossiers) and reviewing medical records, often working with experienced scientific and nursing colleagues, in a manner tailored to the individual needs of the client.
Sam's expertise in Pharmaceutical and Biotech matters was recognised through his inclusion recommended adviser for such in the Legal 500 for 2015.
He was a "LOCOG Games Maker" at the London 2012 Olympic Games and headed up the LOCOG anti-doping team covering football at Wembley Stadium, acting as its Doping Control Station Manager.
AREAS OF EXPERTISE
Product liability litigation
Scientific literature review and analysis
Medical records transcribing, review and analysis
Pharmaceutical regulatory
Regulatory due diligence
Clinical negligence and personal injury
Working with medical, nursing and scientific expert witnesses
Academic and Professional Background
2017 – to date Theobald Associates, Special Counsel
2016 – 2017 Keystone Law, Consultant Solicitor
2014 – 2016 Fasken Martineau (London), Partner
2002 – 2014 Arnold & Partner (London), Senior Associate
2001 – 2002 CMS Cameron McKenna (London), Associate (team move to Arnold & Porter)
1999 – 2001 Taylor Wessing (London), Assistant Solicitor
1997 – 1999 Taylor Wessing (London), Trainee Solicitor
1996 – 1997 Common Professional Examination with Merit & Postgraduate Diploma in Law (LPC) with Distinction – College of Law, London
1995 MRCGP – Royal College of General Practitioners (RCGP), UK
1994 Diploma in Obstetrics & Gynaecology (DRCOG) – Royal College of Obstetrics and Gynaecology, UK
1993 Diploma in Geriatric Medicine (DGM) – Royal College of Physicians, UK
1993 Diploma in Family Planning (DFFP) – Royal College of Obstetrics and Gynaecology, UK
1990 – 1995 Medical Doctor and GP – National Health Service (NHS), UK
1984 – 1990 MBBS, Medical Degree
1986 – 1987 BSc (Hons) Immunology, 1st Class Honours – MRC Scholarship
Representative Cases
Representing Schering Health Care Limited and John Wyeth in the High Court in defending product liability claims in a group action in claims arising from the alleged increased risk of thrombotic events associated with the use of third-generation combined oral contraceptives
Representing Sanofi Aventis in the High Court in successfully defending product liability claims brought in relation to alleged injuries following the administration of its Measles Mumps Rubella (MMR) vaccine
Representing Sanofi Synthelabo Limited in the High Court in successfully defending product liability claims in relation to alleged congenital abnormalities arising as a result of exposure to its anti-epilepsy medication during pregnancy (The FAC Group Litigation)
Representing St Jude Medical Inc. in defending product liability claims relating to one of its heart valve medical devices
Representing a pharmaceutical manufacturer in relation to the defence of product liability claims relating to a decades-old legacy medicinal product
Representing a multinational pharmaceutical company in relation to an investigation by the MHRA into its conduct and reporting of paediatric trials
Representing a number of other large, medium and small-sized pharmaceutical companies in relation to different regulatory issues (including orphan drug designation, promotion and advertising, wholesale dealer and pharmacy licenses, off-label use, and the supply of specials) concerning medicinal products
Representing an international cosmetics company in relation to the labelling and claims for its product prior to launch in the UK market.
Representing Summit Therapeutics PLC, an AIM quoted drug development company, advising in relation to UK and EU regulatory legal aspects in relation to its US IPO and admission of its American Depositary Shares to trading on NASDAQ
Representing Alliance Pharmaceuticals Limited, a wholly owned subsidiary of the international pharmaceutical group Alliance Pharma Plc, on regulatory issues relating to its acquisition of MacuVision Europe Limited
Representing AIM-listed Synairgen plc, a UK-based respiratory drug development company, on EU and UK regulatory aspects relating to in its placing of 10,627,299 new ordinary shares to raise £5.3 million before expenses
Representing the Association of the British Pharmaceutical Industry in the High Court, and subsequently in the European General Court (former ECJ), in judicial review and Article 234 proceedings against the MHRA, in relation to the legality of prescribing incentive schemes
Representing Eisai Limited in judicial review proceedings of a decision made by the National Institute for Clinical Excellence following its appraisal of a treatment for Alzheimer's disease
Representing Schering Health Care Limited in the High Court acting as an interested party in judicial review proceedings in relations to the use of its morning-after pill and subsequent hearing in relation to costs
Representing the General Medical Council before its Professional Conduct Committee, in relation to an allegation of clinical research fraud against the doctor (principal investigator) who conducted the clinical trial of a treatment for diabetic neuropathy