Julian Thurston (MA Oxon)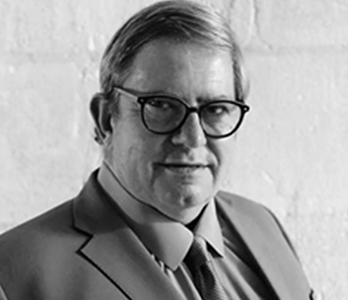 Email: jthurston@theobaldassociates.com
Direct: +44 (0) 208 154 0693
Mobile: +41 79898 1955
Tel: +44 (0) 20 8154 0693
Julian Thurston is regarded as one of the leading transactional lawyers in the UK, Europe and globally specialising in the life sciences, pharmaceutical and medtech space.
Julian's practice focuses upon providing expert advisory legal support with commercial transactions in the pharmaceutical, medical device and diagnostic sectors. In this area, Julian works alongside clients from the earliest days of their life cycle through to large publicly quoted companies with all forms of partnering including strategic joint ventures, licensing, development and commercialisation transactions. This expertise involves providing both transaction specific and day-to-day support to a wide variety of IP-driven organisations in relation to their research, development, manufacturing and commercialisation activities in many jurisdictions.
EXPERIENCE
August 2020 – Present
Special Counsel, Theobald & Associates
May 2012 – Present
Founder & CEO, Crescendo Enterprises LLC, Switzerland
2004 – 2012
Managing Partner (London) & Co-Head Global Lifesciences Group, Morrison & Foerster
2000 – 2004
Partner, Arnold & Porter
1997 – 2000
Partner, CMS Cameron McKenna
1986 – 1997
Partner, McKenna & Co
PRACTICE SUMMARY & OVERVIEW
Aston University – BSc (Hons), Managerial & Administrative Studies
SOAS, University of London – Corporate Finance and Banking & Finance
Julian Thurston is regarded as one of the top transactional lawyers in the UK, Europe and globally specializing in the pharmaceutical and medtech space.
Over 40 years ago, Julian was one of the first European external lawyers to spot the emergence of the life science, pharmaceutical and biotechnology markets and focus on commercial transactions in these sectors.
From early days, Julian developed a strong position in this market by building a team 100% dedicated to representing companies in the sector on strategic joint ventures, licensing, collaborations, co-development, supply and distribution, contract manufacture and other commercial matters.
In 2000, Julian began working alongside Bradley Theobald, bringing a corporate law skill set to the offering and over the following 20 years, they have worked together providing numerous clients at all stages throughout the corporate life-cycle with legal support covering their corporate, commercial and intellectual property needs on a day to day and transactional basis.
From their commencement of coverage of the life sciences sector as a separate specialisation in 2008, Chambers Global, Julian has been ranked by them as one of the top 10 lawyers worldwide in the life science corporate/commercial section.
Within their recommendation, Chambers Global have previously reported:
"Clients extol Julian Thurston's extraordinarily powerful negotiation skills" and
"Julian Thurston is very well known in the sector and has a very good reputation, according to sources. He is particularly active in emerging markets…"